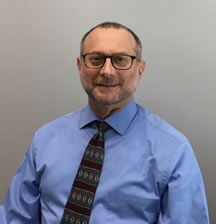 Howard Horowitz, DPM
Philosophy
Dr. Horowitz' "holistic" philosophy of podiatric medicine is integral to his practice: the foot's function must be viewed in relation to whole body mechanics, and this relationship serves as the starting point to understanding his patients' foot pathology and symptoms. Over the years, this philosophy has guided his patient care and continuing professional education.
Training
Dr. Horowitz has been practicing in the Bowie area for over 25 years. He graduated from the Illinois College of Podiatric Medicine with a Doctorate of Podiatric Medicine and did his postgraduate training in podiatric medicine and surgery in association with the Podiatry Group of Greater New York and the New York College of Podiatric Medicine. Dr. Horowitz remained in New York for an additional two years to practice with several of his training program's attending doctors in order to further hone his medical and surgical skills. Dr. Horowitz continues to expand his knowledge in podiatric medicine, in an effort to bring advances in treatment and technology to his patients.
Additional Training and Certifications
Board Certifications
Wound Care - American Academy of Wound Care Specialists
Podiatric Surgery - American Board of Medical Specialties in Podiatry; Podiatric Surgery
Podiatric Orthopedics - American Board of Podiatric Orthopedics and Medicine
Pedorthics American Board of Orthotics, Prosthetics, Custom Orthotic / Brace Fabrication and Shoe Modification
Recent Training Certificates
EPAT/Chronic Soft Tissue Treatment hands on seminar
Minimally Invasive Surgical Techniques / Cadaver Seminar
Minimal Incision Morton Neuroma Decompression and Plantar Fasciotomies
Ninth International Conference on Foot Biomechanics and Orthotic Therapy
ESWT/Extracorporeal Shockwave Heel Pain Treatment
Advanced Forefoot Surgical Techniques
Endoscopic Plantar Fasciotomy
Affiliations
Professional Affiliations
American Podiatric Medical Association
Maryland Podiatric Medical Association
American Academy of Podiatric Sports Medicine
Hospital/Surgery Center Staff Membership
University of Maryland Regional Surgery Center
Dr Horowitz is the present Division Chair of the Podiatric Surgery section at the University of Maryland Regional Surgery Center in Bowie.
Practice
Dr. Horowitz arrived in Washington metro area in 1986 and established Bowie Foot And Ankle later that year. He quickly joined the staff at the newly opened Bowie Health Center Surgery Center. Dr. Horowitz enjoys the general nature of his practice and sees patients of all ages with a variety of foot problems. He especially enjoys dealing with the orthopedic nature of many podiatric problems, whether they be of recent onset or long standing. He has found that chronic problems affecting the ankle, knee, hip or back, can often be traced to recent symptoms within the foot, or vice versa.
OFFICE STAFF
Linda Davis, Reception/Office Manager
Linda has been with Bowie Foot and Ankle for the last 5 years. She is a lifelong dog lover and is the person to call with any concern other than billing issues.
FHT Billing & Consulting
FHT has been handling our billing and insurance issues for the last 5 years. The staff is friendly and efficient. Call them with any concerns you may have with your bill or insurance. FHT can be reached Mon thru Friday, 9:00 am to 3:00 pm at (888) 775-0200 or (443) 262-9720.